Microsoft Ignite Recap
Last week at Microsoft Ignite we showcased our Intelligent Observability Platform with a focus on Microsoft Azure. Our showcase page is live for the next few weeks so make sure to visit it and watch the following demos and videos:
cCloud visibility in Azure (demo)
Vectra and cPacket solution (demo)
cPacket cClear Analytics (demo)
cPacket CEO views on IT and AI digital transformation (video)
cPacket CTO view on network-centric AIOPs (video)
cPacket dynamic cloud security with Fortinet (video)
You can also watch our on-demand session: "Securing Workloads in Azure Cloud through Network Detection and Response". Find out more about the cPacket Intelligent Observability Platform here.

Live Webinar – Cloud Visibility for Network and Security Operations
Join us as we discuss cPacket's cCloud network visibility solution for the Azure cloud and how you can solve and manage difficult NetOps situations.
During the live webinar, our lead Cloud Architect, Andy Idsinga will cover how the cCloud appliance integrates with solutions from Corelight, Fortinet, and Vectra to keep your organization ahead of the latest threats coming from the network.
Key takeaways:
Deployment topologies for network visibility on Azure
How to efficiently work with massive amounts of network capture data
How to find the needle in the network data haystack
How to feed network data to leading network security tools
Wednesday, March 10th, 2021 8 AM (Pacific) / 11 AM (Eastern)
Register Here

Product Update: cStor – Release 20.4.1
cPacket cStor 20.4.1 is now generally available for cStor 15, cStor 25, and cStor 40. This upgrade adds the following features and enhancements:
You now have the ability to display and start, stop, and monitor download progress of PCAP file downloads on the cPacket UI from the Capture pane
Inner and outer VLAN filtering and querying are now available via the Capture page
All Solarflare utilities have been updated to the latest utility package
You can turn logging off after a configurable inactivity period
You can review the full set of release notes by logging into the support portal.

New Article: "Why Work-from-Home is Still Causing Chaos for IT"
"On the surface, most organizations have adjusted to the new work models brought on by the Covid-19 pandemic. Yet this shift to working from home has fundamentally changed the traffic patterns on most enterprise networks, and behind the scenes it is an extremely chaotic time for security and NetOps teams as they try to redo their policies, processes and technological solutions for this "new network normal." Let's review some of the most significant changes that the shift to remote work has caused, and then discuss strategies for IT teams to mitigate them".
Read the full article in Virtual Strategy Magazine.

New Article: "Key Drivers of 100Gbps Network Adoption"
"Migration to 100Gbps network speeds in enterprise data centers continues to gain momentum. According to data from Crehan Research, 100 and 25 Gbps Ethernet speeds enjoyed a 40 percent year-over-year rise and accounted for 24 percent of total high speed NIC revenue in 2020. The Dell'Oro group predicted that 100Gbps Ethernet switches will make up over 30 percent of the data center switch ports sold over the next five years."
Find out how 100Gbps may impact you. Read the full Data Center Dynamics article.
Partner Spotlight: Synnex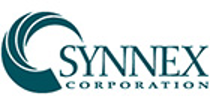 Welcome Synnex to the cPacket Networks partner program. Synnex, a leading provider of distribution, systems design, and integration services for the technology industry, will be serving as a global distribution partner for all cPacket products and services.
To see the complete list of cPacket partners or to find out how to become a partner, visit our partner page here.

On-Demand Webinars:
Blogs:
Other Resources: